Advertisement





Destinations | Mountains | Journey | SampleTrips | Road-to-Nowhere

highway.50





overview map below

Sierra Wilderness & El Dorado Maps:





California Highway 50 climbs eastward, up to the High Sierra and it is a popular route over to Lake Tahoe from Placerville. Passing the Union Valley & Ice House Reservoirs ending up at the Desolation Wilderness boundary, the southern entrance to the Tahoe region, this Sierra Highway is often closed by winter storms. Plenty great camping, fishing & backpacking in the area.
Highway 50 / Placerville / South Lake Tahoe
Desolation Wilderness / Lake Tahoe / Sierra Nevada California
View Larger Map
Highway 50 skirts the south eastern shores of Lake Tahoe (on the Nevada side) and heads down the hill to Carson City, NV.

Copyright &copy 1996-2018 Total Escape, www.totalescape.com / All Rights Reserved.
home | lodge | recreation | destinations | journey | trips | advertise | site map | outside | maps | gear | mobile
Advertisements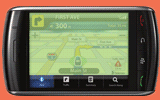 Sierra Maps

Klamath River